The emergence and rapid development of large language models (LLM) such as ChatGPT have completely changed the rules of the game in various fields of the business world. Numerous AI tools have emerged, opening up new possibilities for businesses across various sectors. Among these, ChatInsight.AI stands out. This innovative AI bot, designed to interact intelligently with users, leverages an enterprise's private knowledge base to deliver precise and efficient responses to customer queries.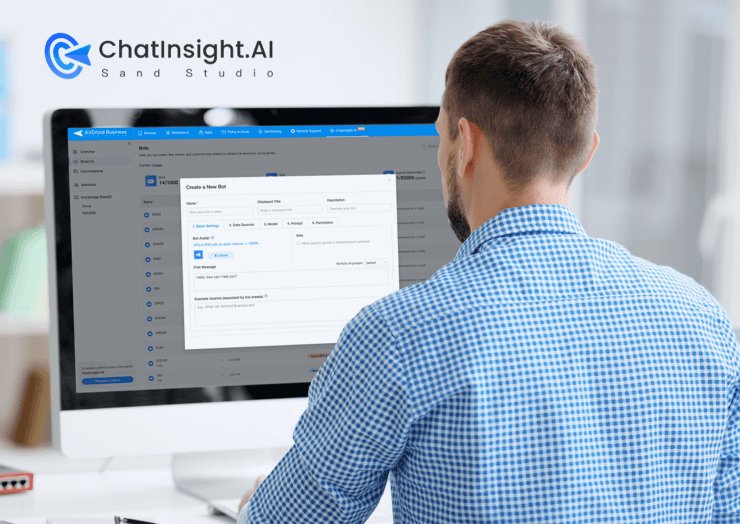 In this article, we will delve into the various features, advantages, and applications of ChatInsight, demonstrating how it can significantly enhance business operations and customer interactions.
1What is Chatinsight?
ChatInsight is an artificial intelligence-powered chatbot that capitalizes on an enterprise's private knowledge base to deliver precise and efficient responses to customer queries. It is constructed on the foundation of ChatGPT and other LLMs (Large Language Models) and is trained using information specific to the organization. With ChatInsight, you can create AI chatbots powered by your knowledge base and ready to be deployed anywhere.
It can be used in various fields such as Employee Training, IT Support, Customer Support, Marketing Support, and Sales Assistant.
2Advantages of Chatinsight
ChatInsight offers a multitude of advantages for both corporations and end users.
ChatInsight for Corporation
ChatInsight has many advantages and can help corporations improve efficiency, reduce costs, provide intelligent services. Additionally, it ensures secure sharing, compliance, and seamless integration. Many enterprises have already benefited from using ChatInsight.
● Company-owned knowledge base management: Enterprises can establish their own knowledge base according to their different business needs. This enables chatbots to be utilized by internal employees for inquiries about the company's internal information, as well as by external users for inquiries about product knowledge.
● Cost Reduction: The deployment of Chatinsight can result in significant cost savings for businesses, which include a decrease in labor costs, a reduction in error rates, and an enhancement in productivity.
● Secure Sharing: Corporations can regulate access to ChatInsight by setting up passwords, IP restrictions, and allowed domains. This strategy ensures that only authorized people have access to the chatbot, enhancing collaboration and efficiency.
● Compliance: ChatInsight is powered by the Microsoft Azure OpenAI model, which is bolstered by Azure Service Level Agreements for enhanced reliability. Furthermore, Microsoft Azure conforms to an extensive array of international and industry-specific standards such as GDPR, ISO 27001, and HIPAA, among others. This ensures that the usage of ChatInsight is in line with relevant regulations.
● Integration and Automation: ChatInsight can integrate with AirDroid Business or enterprises' information systems. Users can directly call its functions by interacting with the bot created by ChatInsight, for instance, querying device reports, executing predefined workflows, checking customer orders or logistics information on e-commerce platforms, etc. This means enterprises can build an intelligent assistant integrated with AirDroid Business or the company's information systems via ChatInsight. Enterprises can understand the device information and status and manage these devices through ChatInsight, without having to go through AirDroid Business for everything, simplifying the process and difficulty of device management.
● Embed: Corporations can embed the bots created by ChatInsight into your website via a widget or iframe. Alternatively, you can deploy them to your enterprise-managed devices or BYOD devices through AirDroid Business, or directly embed them into your app's in-app browser via a URL.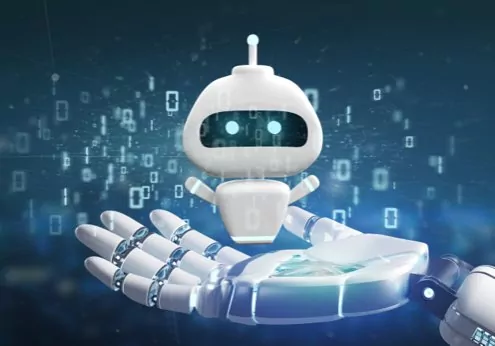 ChatInsight for End User
Chatinsight can greatly improve end-user satisfaction in many aspects.
● Multilingual Support: ChatInsight offers support in multiple languages, thereby meeting the needs of users in different regions.
● 24/7 Availability: Chatbots created by ChatInsight can provide services at any time and anywhere without rest.
● Understanding Complexity & Adaptability: ChatInsight has semantic understanding and processing capabilities, allowing it to effectively communicate in different scenarios and understand user queries, even those with complex grammar or indirect expressions. Traditional Q&A bots may rely more on keyword matching and predefined question templates.
● Generating Natural Language: ChatInsight can generate entirely new, coherent responses, rather than simply retrieving predefined answers from a knowledge base. This allows it to flexibly answer a variety of questions, including those for which the knowledge base may not have a direct answer. The generated responses are more natural and closer to human expressions than those of traditional Q&A bots.
● Context Awareness: ChatInsight can understand and remember the context of a conversation, providing coherent and relevant responses over a series of interactions. Traditional Q&A bots may tend to handle isolated, standalone queries.
These advantages make ChatInsight a powerful tool for creating intelligent chatbots.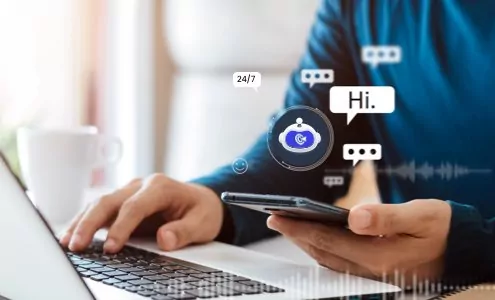 3Applicable Enterprises and Scenarios
ChatInsight is an innovative AI product designed to cater to various enterprise needs. With its knowledge base and customizable features, it can be applied to a wide range of industries and departments.
1Employee Training
With the ability to customize and build upon a knowledge base, ChatInsight is an excellent tool for employee training. The AI bot can be programmed with the necessary training material and can interact with employees, providing them with information and answering their queries. This allows for a more interactive and engaging training experience.
2IT Support
ChatInsight can be used as an IT support assistant, providing users with self-service resources, guiding users through common IT issues and escalating complex issues to the appropriate IT personnel. By building a knowledge base of common problems and solutions, the AI bot not only can provide instant assistance but also can reduce the workload of IT teams and increase efficiency.
3Customer Support
ChatInsight can revolutionize your customer support by providing instant, accurate responses to customer queries. By integrating with a business's own CRM system, it can seamlessly handle customer inquiries, resolve common issues, and guide customers through various processes. This not only enhances customer satisfaction but also alleviates the workload on customer support teams.
4Marketing Support
ChatInsight can assist your marketing team by providing data-driven insights and automated responses to customer inquiries about your products or services. It can also be programmed to provide information about ongoing marketing campaigns, special offers, and more.
5Sales Assistant
As a sales assistant, ChatInsight can help generate and screen leads, provide customers with product details, pricing information, and answer FAQs. It can also guide customers through the buying process, providing a seamless shopping experience. Furthermore, it offers personalized product recommendations and identifies upsell opportunities, thereby contributing to an increase in sales and enhanced customer retention.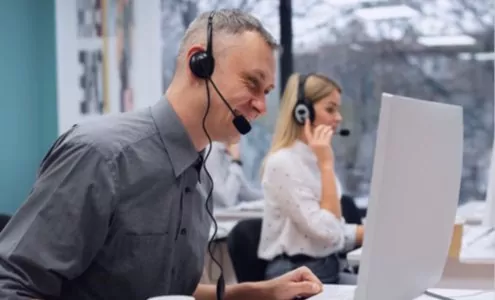 Congratulation! Through this article, you have learned that ChatInsight is an innovative, versatile and efficient knowledge-base AI bot that provide multiple services across different industries. To understand more about how ChatInsight can benefit your business please visit the official website and contact our specialists to book a meeting.
4Video of ChatInsight
We have created a YouTube video to help you understand this guide better and faster.
Video Tutorial: Overview of ChatInsight.AI